"Elektrische auto's worden alleen een succes als ze meer sexappeal voor mannen krijgen." Dat moet de bedenker van de Tesla sportwagen hebben gedacht. En geef hem eens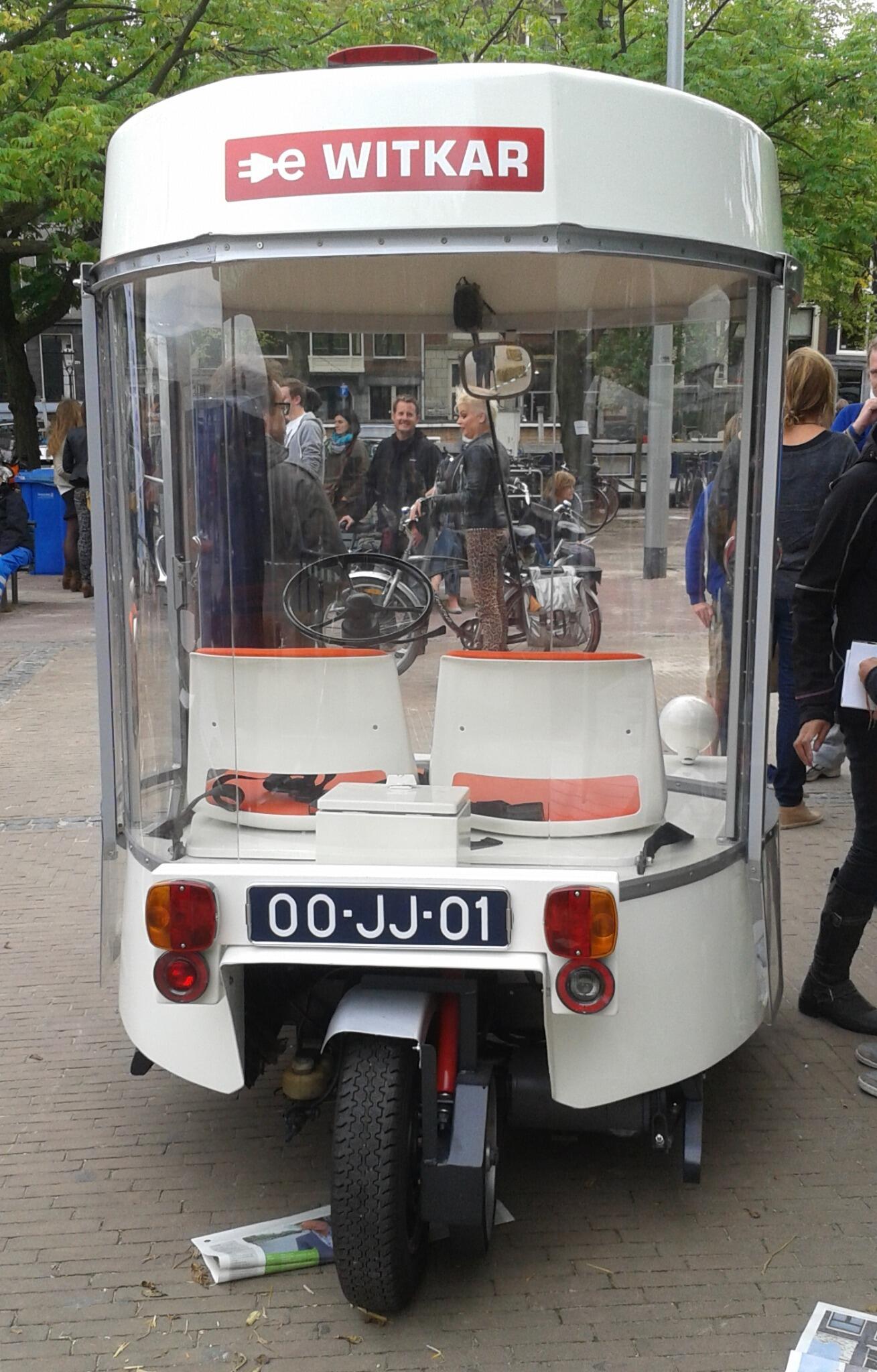 ongelijk. Welke echte man wil nou aangetroffen worden in een hybride Suzuki of in een soort pausmobiel voor op het golfterrein?
Vanmiddag mocht ik met mijn broer een testrit maken in de Tesla-sportwagen. Midden-Delfland wil een duurzame gemeente zijn. Bij de opening van het nieuwe duurzame gemeentehuis in Schipluiden werd een Facebook-prijsvraag uitgeschreven. Mijn broer won daarmee een testrit in de Tesla en ik mocht mee.
De auto kan hard en trekt vooral heel hard op: 100 km/u in 3,7 seconde! De batterij houdt het zo'n 300 kilometer vol. De auto is opvallend stil, ook als je erg hard gaat of snel optrekt. Het is een automaat en als je het gas loslaat, remt hij op zijn motor. Dan wordt de batterij weer een beetje bijgeladen. Althans dat vertelde de meneer, die veel weghad van een autoverkoper. Ook daarmee sluit Tesla aan bij de behoefte van veel autogebruikers.
Op televisie zag ik vanavond een item over een proef in Groningen, waarbij de politie filmpjes maakt van gevaarlijk en onverantwoord rijgedrag. Dit wordt direct aan de wegmisbruikers getoond op een tablet. Zo wordt getracht de verkeersveiligheid te doen toenemen. De filmpjes van onze testrit acht ik niet zo geschikt om op Internet te publiceren. 😉
Hoe dan ook: ik voorspel de elektrische auto een grote toekomst, zeker als er zulke geile exemplaren worden geproduceerd als Tesla doet!